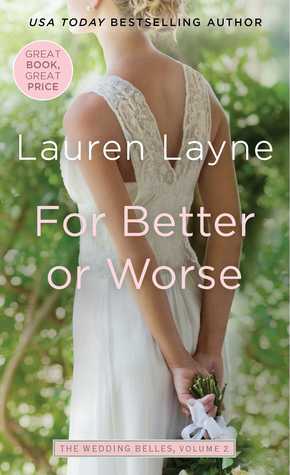 I feel bad because I generally liked the first book in this series, but I just could NOT get into this one. I never warmed to Heather and Josh... oofta. Yeah. I get that he had a scrape with death but to me, he was less of a survivor and more using it as an excuse to be an asshole.
Two and a half stars. I rounded up for Goodreads because I have warm fuzzies from the first book and I'm still looking forward to Heather's boss and her accountant finally getting together.
Heather is working to become a full wedding planner for the elite Wedding Belles company. She has just booked her first major client but is having problems not only because her client isn't acting very... bridal but also because the man next door seems to be up all hours of the night playing music with his band.
A few years ago, Josh was making the big bucks on Wall Street and living the hard life. But then, everything changed. Now he's trying to take time to smell the roses... and he thinks Heather should too. Can these two disparate people ever hope to find love?
Two and a half stars
This book comes out August 30
Follows
To Have and To Hold
Followed by
To Love and Cherish