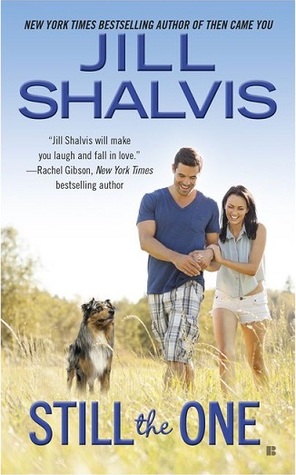 Darcy Stone is still recovering physically from the car accident that nearly
killed her eleven months ago. Emotionally, she has never been stable, especially since her parents were so remote and unforgiving. All of which explains why she's keeping herself so emotionally distant from everyone, even A. J. who is friends with both her brother and sister.
A. J. has always liked Darcy. Yes, in that way. After her accident, he even comped her a large, large amount of money for physical therapy after her insurance company stopped paying. He's trying to keep his distance from Darcy, especially after refusing to have a one night stand to take away her pay.
But now A. J. needs Darcy's help. He's trying to raise grant money to help veterans whose money has also run out and the man he was supposed ot take has backed out. Darcy doesn't particularly want to spend hours in a car with A. J. and then be stared at, but he's offering to help fund her rescue of unwanted dogs that she's rehabilitating for veterans.
Didn't love that there was no condom use. At least there was some discussion of testing but... meh. I really enjoyed getting to know more about Darcy and A. J. Now I'm really looking forward to seeing what happens with her pilot sister, Zoe.