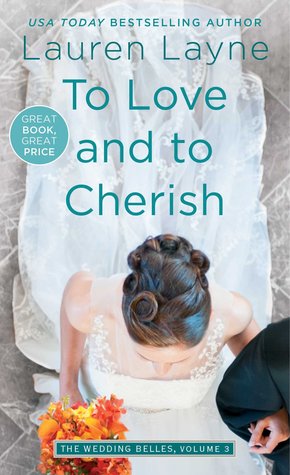 Oof. After the last book, I wasn't sure if I wanted to read this one. But it was everything I had hoped for Alexis and Logan. Didn't love the ending but the rest of the book... le sigh.
Alexis Morgan met Logan eight years ago when he invested in her elite wedding planning business, the Wedding Belles. Since then, she's come to rely on his friendship. Meanwhile, Logan has been waiting patiently for her to realize that they are meant to be together. But his timeline is suddenly contracted when his father calls to tell Logan that he is retiring three years before Logan thought he would. Both his father and mother would like him to move back to London and take over the family business.
Meanwhile, Alexis' family has some news for her. Her sister is pregnant by her boyfriend of nearly 10 years. The boyfriend being the man that Alexis thought she was going to marry until she saw them fall in love, breaking Alexis' heart. They did the right thing, waiting a year after Alexis and Adam broke up and then talking to her first, but that doesn't mean it didn't hurt. Now Alexis is flying down to Florida for the wedding. And her friends know the perfect way to help her get through this hard time; send Logan down to be her pretend boyfriend.
The "pretend we're in a relationship" trope is not one of my favorites, but it's not my least favorite and I'm glad that Alexis and Logan got their HEA.
Four stars
This book comes out October 18
Follows
For Better or Worse