Damn it Jill Shalvis. Another book that I loved so much I read it too darn fast. And even a day later, thinking about the things I didn't like, this book still gives me warm fuzzies.
Sophie Marren knows she isn't perfect. And she's too impulsive. Why else would she have asked for her husband's boat in the divorce proceedings rather than some money. Or her car. Or
something
that didn't make her seasick. And it's just her luck not to have thought about the fact that she'd need both day and night permits on this darn lake. Oh. And that a sexy ranger seems to have stumbled upon her latest "secret spot."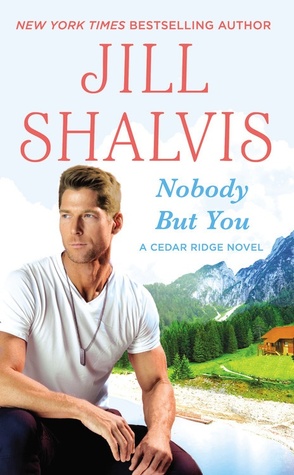 Readers will probably know Jacob Kincaid as the absent brother from the first two books in the series. He ran away from the family, including his own twin brother, when he was eighteen and hasn't really checked in since. But now his best friend from the army is dead and he needs to be home. Even if that means going back to Cedar Ridge without really letting his family know. Thank goodness there's a spunky redhead out on his boat dock, distracting him.
The first 3/4 of the book were a definite four-and-a-half-stars for me. Then came the last Big Misunderstanding. And it wasn't really as dramatic as your regular BM, but for these characters, it seemed out of proportion to how they had been set up in the rest of the book. A discordant note that threw me off for the rest of the book. Especially since it seemed like it was such a Big Deal but was resolved super-quickly.
And I really didn't like the epilogue for a couple of reasons but mainly because it makes me suspect we're not going to get Kenna's story. What's going on between her and Mitch? What gets her from grumpy ex-ski star to happy in love?
This book comes out March 29, 2016
Follows:
My Kind of Wonderful