Oh man. Oh man, oh man, oh man. This. Is. An AWESOME book. I had a couple of issues (no use of condoms, and other spoiler-ish reasons) but this really is a four-and-a-half-star book for me. Even two days later.
When she was twelve, Naomi Bowers followed her father out to the woods and discovered a horrible secret. Setting the girl free led to her father's imprisonment and her own notoriety, something that affects her again and again in the story. (I also wish we had seen more of Ashley but that may have over-bloated the book).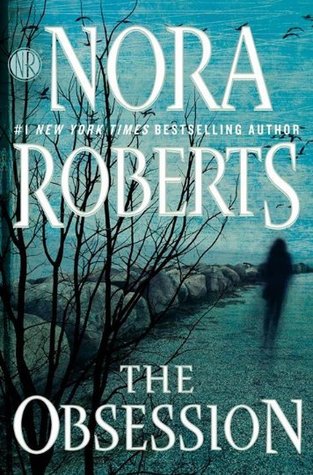 She ends up becoming a photographer and traveling around the world but, for reasons she doesn't entirely understand, she's just bought a house. A huge house. A huge dilapidated house. A house that needs a lot of work. And it's a place for her to start putting down roots. Even meeting a great guy.
Xander Keaton (Buffy fans, unite!) owns a garage in Sunrise Cove. He's not school-educated but he loves books. And it's through his love that we get passages dedicated to the love of reading. Happy sigh. Oh. And he's in a band. A smokin' hot band.
The problem being that, of course, Naomi tends to wall off her own heart because of her past and Xander can't help chipping away at it. Also, there's a serial murderer who has started killing in their town. Small detail.
I just re-read Blue Smoke and can see a LOT Of parallels with this story, but I liked this one so much more. There is less time in the past and more on the present. I also liked Xander so much better.
Roberts fans will be in love. People new to Roberts will love this book as well.