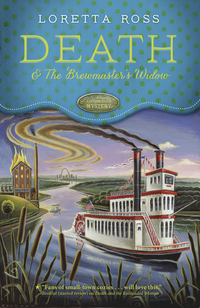 Death and Wren are back in a slightly soap opera-y (one of the characters even acknowledges that it's a bit far-fetched) book that is no less delightful for the high drama.
Death has gone to St. Louis to pack up his brother's house. At the end of the last book, we learned that Randy had died in a fire. Wren eventually joins him and the two, with Randy's friends, start to discover that this so-called "accident" may be anything but.
The solution to the mystery is easy to guess but doesn't detract from the joy of reading this story. The book doesn't come out until February 8, 2016 which is distressing because I can't w
ait
to read the next book in the series.