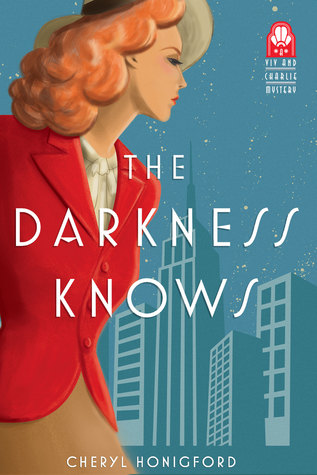 I liked the cover of this book, the setting (1938 Chicago), and the description of the heroine (up-and-coming radio star) so I requested it from NetGalley. And Edelweiss. Oops.
And it is exactly the kind of cozy that I was expecting. The heroine, Vivian "Viv" Witchell, is snappy and quick on her feet. Even when she finds the network star of their most popular series dead in the radio station with a note that seems to indicate that Viv is next. While she may have grown up in the lap of luxury, Viv is more than used to doing for herself and she's not going to let someone else watch over her, even if that some <i>is</i> the handsome detective, Charlie Haverman, that her serial is based on.
Generally, I liked this book. But the way that Charlie treated Viv, though it may be time period appropriate, just made him go down in my book as a lot less likable than he had been. And the same was true of Viv, I just never completely warmed to her. She was ambitious, but not. And she liked Charlie but still felt things for her costar. She was supposed to be smart but did some really dumb things. At least, I think she was supposed to be smart. And, yes, humans are generally contradictory, but SO MUCH contradiction really made it hard for me to find her relatable.
Three stars
This book comes out August 1